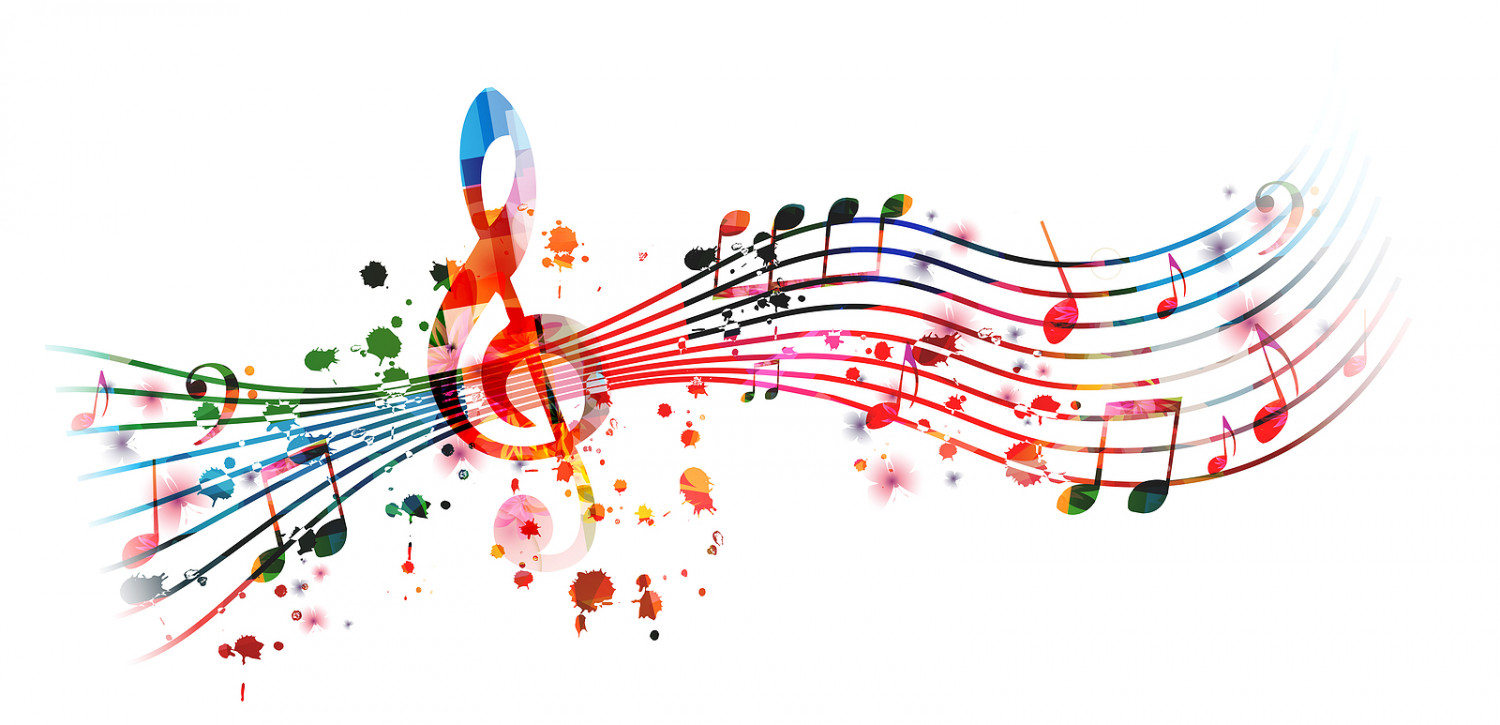 ALL ticketholders will enter Gate 3 of the Saratoga County Fairgrounds. You will have to go through security and bag check.

Re-entry is allowed until 6:00 pm. Your bag will need to be checked every time you enter the event.

If you purchased your ticket in advance, you will need to have your QR code from Eventbrite ready to be scanned at the door. If you are having issues finding your code, please contact us via Eventbrite.

If you plan on drinking, please have your ID ready to get checked at the ticket sales. Everyone who presents an ID will get a drinking wristband. Anyone caught drinking alcohol without a wristband will be removed from the event.

Tickets will not be available at the gate, but you can purchase online.
Buy Tickets
We will allow clear plastic, vinyl, or PVC tote bags no larger than 12" x 6" x 12" and/or small clutch bags (6"x 9"). No other bags of any type will be allowed. Guests will be asked to return all restricted items back to their vehicle. All bags will be checked upon entry, including lawn chair bags.

PERMITTED ITEMS:

Binoculars
Blankets
Cameras still and video ( tri-, uni-, or mono- pods are prohibited)
Headphones
Liquid sunscreen and bug spray
Plastic baby bottles if you have a child in your party
Lawn chairs
Strollers
Umbrellas (excluding golf umbrellas, patio umbrellas, and umbrellas with a metal tip)
PROHIBITED ITEMS:
Animals (except certified service animals or service animals in training)
Bottles (except if needed by a child in your party)
Coolers
Laser devices/pointers
Noisemaking devices: air horns, bullhorns, thundersticks, cowbells, bells, horns, kazoos, whistles, and other noisemakers
Objects that can be used as missiles or projectiles: sticks, bats, clubs, frisbees, beachballs
Obscene or indecent clothing
Aerosols of any kind
Selfie sticks
Skateboards, roller blades, roller skates, hover boards, Segways, scooters, bikes or similar devices
Squirt guns including super soakers
Sticks, including signs attached to sticks
Toy guns or knives
Unmanned aerial vehicles/drones
Weapons of any kind


We hope you're ready for some tasty eats. We have 15 Saratoga County restaurants serving food from 2-6 and then plenty of food truck offerings for when the sampling portion is over!

Feeling thirsty? Head to the pavilions near the restaurants to grab an alcoholic drink, or hit up one of our soda stands for something softer. No outside food or drink is permitted. Last call for alcohol will be at 9:30pm.

While the food vendors accept cash or card directly at their booth, you will need to purchase drink tickets for all beverages. These can be purchased at the ticket booth in the festival area using cash or card. Tickets are $7, and cannot be returned if unused.
Restaurant List
VIP will enter the festival at the main entrance. Everyone with a VIP ticket will need to show a photo ID and will get a VIP wristband, which gets you access to the VIP area. You will need an additional 21+ wristband if you plan on drinking.

The VIP area is located at the right of the stage. You will need to show your VIP wristband to get access. Once inside, you will find a private bar, private restrooms. There is no seating.

Everyone needs to purchase a VIP ticket to access the VIP area, including kids.
You can find our official festival map HERE.
Taste of Toga is a rain or shine event and will continue if it's raining normally. If there is lightning and/or severe weather in the vicinity of the festival, everyone will be evacuated from the event. We recommend heading to your vehicles.

Posts will be made on social media when it's safe to come back. In this case, re-entry will be permitted to everyone regardless of the time.
Set times:
3:30-6:30pm: Shake Rattle Roll Dueling Pianos
6:45-7:45pm: Travis Denning
8:00pm - Ashanti & Ja Rule

Chairs are not supplied for the concert, but you are welcome to bring your own! We recommend placing your chairs towards the back, so you do not get bumped by people that are standing.

Please note that basic signs are permitted, but they cannot be attached to a stick of any kind.

About Shake, Rattle, Roll Dueling Pianos:
Dueling Pianos is a concert, comedy show, and cabaret all rolled into one! Dueling Pianos is an all-request, rock-and-roll party where YOU pick the playlist! Two top piano entertainers, mixing music, comedy and audience interaction in a singalong, laugh-along, dance-along show! It's everything from Billy Joel to Bon Jovi, Britney Spears to Bruno Mars!

Nothing is off-limits from pop, rock, country, hip-hop, hairbands, disco, punk rock, standards, showtunes - if you can hum it, we can do it!

About Travis Denning:
A native of Warner Robins, Georgia, singer/songwriter and Mercury Nashville recording artist Travis Denning first made waves with the release of his Top 40 debut single "David Ashley Parker From Powder Springs," which has also been certified Gold by the RIAA. He celebrated his first No.1 and Platinum certified single with the "shadowy" (Rolling Stone) "After A Few," from Denning's debut EP Beer's Better Cold, which debuted in the Top 20 of Billboard's Country Albums chart. Last summer Denning released the EP, Might As Well Be Me. Crafted for the stage with all of Denning's hard-charging energy and mischief-making signatures intact, the collection also captures an artist maturing. His most recent track released, "Buy A Girl A Drink," is a candlelit confession that features Denning's tender lyricism and marks the most first-week streams of Denning's songs to date. Denning's songwriting extends to other artists - he has co-written for Michael Ray, Chase Rice, Jason Aldean, Justin Moore, and he has a cut on the soon to be released Morgan Wallen album, "Devil Don't Know." Denning has previously headlined his own "Heartbeat Of A Small Town Tour," toured with Brother's Osborne, Cole Swindell, Dustin Lynch, Alan Jackson, Riley Green, Dierks Bentley and Jake Owen and he is currently out on the road headlining and playing festivals throughout the summer.

With almost 720 million streams worldwide, Denning has been spotlighted for his head-turning sound and is making his mark within the industry, being previously selected as one of CRS New Faces, an Opry NextStage recipient and a CMA KixStart Artist. Denning is in the studio recording his next project. For more information, visit travisdenning.com.

About Ja Rule:
Jeffrey Atkins better known by his stage name Ja Rule was born in Hollis Queens, NY. He debuted in 1999 with Venni Vetti Vecci and its lead single "Holla Holla". During the 2000s, Ja Rule was signed to Murder Inc., formerly known as The Inc. and led by Irv Gotti. From 1999 to 2005, Ja Rule had multiple hits that made the top 20 of the U.S. BillboardHot 100 chart, including "Between Me and You" (featuring Christina Milian), "I'm Real (Murder Remix)" and "Ain't It Funny" (both with Jennifer Lopez)-which both topped the Hot 100-the number 1 hit "Always on Time" (featuring Ashanti), "Mesmerize" (featuring Ashanti), and "Wonderful" (featuring R. Kelly and Ashanti). Ja Rule has been nominated for two American Music Awards and four Grammy Awards with respective collaborators Lil' Mo, Vita, Ashanti and Case.

Following the release of his platinum-selling debut Venni Vetti Vecci (1999), he released his second and third albums Rule 3:36 (2000) and Pain Is Love (2001). Both albums topped the US Billboard 200 album chart, launching him into the mainstream, selling over a combined 15 million units to a wide audience, and attaining triple platinum status from the Recording Industry Association of America (RIAA), becoming his best-selling albums to date. Rule followed up with his fourth, fifth and sixth albums The Last Temptation (2002), Blood in My Eye (2003), and R.U.L.E. (2004), with The Last Temptation attaining Platinum status and R.U.L.E. reaching Gold status. As of 2018, Rule has sold 14.4 million units in the USA and has sold over 30 million records worldwide.

About Ashanti:
Grammy Award-winning singer/songwriter, actor and author Ashanti burst onto the music scene with her smash hit, self-titled debut album, Ashanti. It landed the #1 spot on both the Billboard Top 200 and R&B album charts, selling a whopping 504,593 units in its first week. This set a SoundScan record as the most albums sold by any debut female artist in the chart's history and granted her a spot in the Guinness Book of World Records. Over the span of her 20 year career, Ashanti has released six studio albums and received a number of illustrious rewards including eight Billboard Awards, a Grammy, two American Music Awards, two Soul Train Awards and six ASCAP Awards. She has reigned at the top as one of Billboard's "Top Females of the Decade from 2000-2010" and continues to break Billboard records having a Hot 100 entry every decade in the 2000's, 2010's and 2020's.

In 2005, Ashanti made her telefilm debut starring as Dorothy in The Muppets' Wizard of Oz, opposite Miss Piggy and Kermit. She also starred in Disney's animated series The Proud Family and continued her journey in television landing roles in Buffy the Vampire Slayer, Army Wives, Sabrina, the Teenage Witch, as well as portraying Dionne Warwick on NBC's American Dreams. In her feature film debut she co-starred with Samuel L. Jackson in the #1 box office hit Coach Carter. Ashanti's additional film credits include Resident Evil Extinction, John Tucker Must Die and Bollywood film Bride & Prejudice. Ashanti executive produced and starred in the musical drama and feature film STUCK, released April 2019. She donned her executive producer hat once again for the feature film Mothers and Daughters, starring Sharon Stone, Susan Sarandon and Mira Sorvino. In partnership with Build-A-Bear Entertainment and Sony Pictures, Ashanti leads the cast of the family-friendly Honey Girls and will soon begin filming The Plus One in March 2022.

The Ashanti brand has continued to flourish with several major partnerships including her own fragrance, "Precious Jewel" with AMC Beauty. Endorsements with Candies Apparel and the groundbreaking Herbal Essence, where she is the first African American to land a national campaign inspired her to launch a clothing line in collaboration with Miss Circle and partner with Pretty Little Thing to create her own swimsuit line "Ashanti." As an author, she has written her first book of poetry through Hyperion titled Foolish/Unfoolish: Reflections on Love and will release a book with Harper Collins in 2022. As a philanthropist, Ashanti is the Ambassador for the Jumpstart Reading Program and became the "Youth of the Year" Ambassador for the Boys and Girls Club of America in 2009 and was inducted into their Hall of Fame. She became a member of their "BE GREAT" Campaign with Denzel Washington and was a part of the "Let's Move" health campaign with Michelle Obama.

To celebrate her contributions to music and recording, Ashanti received a Star on the Hollywood Walk of Fame in Spring 2022.
Thank you to our sponsors!